The Montgomery Story
The City of Gulf Breeze 50th Anniversary Edition Article – A keepsake publication of the Gulf Breeze News
Love story the foundation of one of area's great developing families
By Vici Papajohn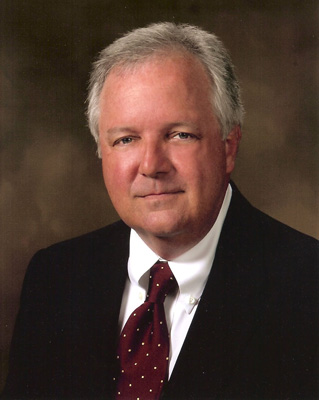 It's hard to imagine that a life-long love story that resulted from a south Florida family's relocation to the Gulf Breeze peninsula is at the foundation of a majority of the area's land development – but it's true!
An investment recommendation from Ed Ball, sometimes controversial and always iconic developer of Northwest Florida, is what brought Thomas A. Barba to the Gulf Breeze area from Boca Raton around 1956. It's unknown if Ball was just looking for some cast from some of his holdings, or if he wanted to help breed new investors for the area, but Barba hit on the offer to buy Ball's land spanning the Sound to the Bay. He moved his family to the area, bringing his beautiful daughter Clair, with him.
By the time Clair was 12, she'd caught the avid attention of long-time Pensacola resident Robert Montgomery. The young couple was soon to fall in love, and Robert began frequent hitch-hiking visits across the bridge to visit Clair. During those frequent visits, he also grew close to – and was inspired by – Barba.
"Oriole Beach was a fishing community in those days," Montgomery says. "The fishing was great, the scalloping was great. There was so much natural beauty, and so much opportunity. After we married, and both attended Florida State, it was easy to want to return to the area. We always wanted to come back."
After graduation from FSU, Montgomery sold advertising for the Boca Raton News. Meanwhile, Barba was developing the peninsula, first Santa Rosa Shores, Bay Ridge, Santa Rosa Shores East, Barbarosa Terrace, DeGalvez Highlands, Ranchettes, the Pines and Polynesian Isles.
Montgomery decided to channel his sales skills into the developing area, and returned to the peninsula with his wife and son, Rob. That move would result in a three-generation commitment to the area.
Robert Montgomery worked for a land sales company in Gulf Breeze. Soon, he became aware of an opportunity to establish the area's first radio station, and started WAJB in the early 70s.
"My mother-in-law's name was Anita Joan Barba, and we named the call letters for the station after her," Montgomery says with a smile. "It took me three to four years to get a frequency located, and to get it allocated. Once we'd done all the work to open it, though, we still had to compete for it. It was an exciting time, it took a lot of attention to detail. We located our studio and tower at the club house in Santa Rosa Shores, and had a remote studio in the San Carlos Hotel. That station is now My 107.3."
Once the radio station was established, everyone wanted to buy it but the law required that the family keep it three years, so they did. "We later sold it to a Montgomery, Alabama family," Montgomery says. "We loved the challenge of it all as much, really, as the acquisition."
Montgomery moved on to the next big challenge, acquiring his brokerage license to help his father-in-law develop the Tiger Point community and golf course, working with land planner Harry Baldwin and course designer Bill Arnick to create the Tiger Point Country Club. The development needed sewer and water services, so he worked with his father-in- law and partners to build the utility company as well, Santa Rosa Shores Utility.
"I remember talking to my father-in-law, and he said, "Tiger Point is a physical point on the nautical map, let's name it after that.' So, we did. Then we went through a map of India to come up with all the names. He really enjoyed that."
Tiger Point was going to be unique, the developers decided. The course was going to be built so that one had to ride a cart. Barba sold his full interest in the development to a group, one that included professional golfer Jerry Pate.
"It was designed from the beginning so golfers had to use carts," Montgomery says. "One year from opening, we completely redesigned our plan. We sold the club house property (now the Longwood Circle area of the development), and we kept the building as a fitness center for years. People always ask about the Club House up on the hill, 'did you build that hill?' But we didn't, it's a natural feature. It's also the perfect place for a clubhouse, that property is beautiful."
The original plan was for Tiger Point to have canals, according to Montgomery, just like Santa Rosa Shores and Polynesian Isles. But suddenly the state was not encouraging development; suddenly, they stopped it. I can remember the old dredger was parked outside our house. But it never got used."
Montgomery remembers Barba as an idea kind of guy. "I was always so detailed oriented. Initially, I was the sales rep for all the properties, and I worked with him every day. He kept a sales office in the clubhouse. When land sales slowed down, we started building spec houses for about five or six years. We built three of our own homes.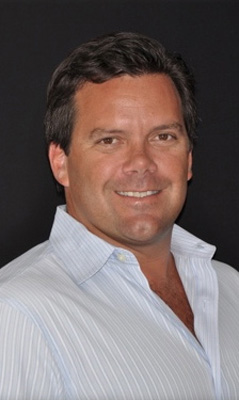 In the 80's during the Savings and Loan Crisis, Montgomery started buying four-plexes, and managing property associations.
"This business has changed so much over the years," he says. "Real Estate used to demand a physical presence. With cell phones and the internet, you are now able to be anywhere to get the calls and service the client. People need smaller locations, and many actually work out of their home exclusively.
Montgomery went on to participate in the development of Aragon in downtown Pensacola, and many other innovative Gulf Breeze and regional developments. He also served for six years as chairman Northwest Florida Traffic Corridor Authority, formed to address the transportation challenges of an 8-county area along Highway 98.
"What is the best thing I've ever done? I'm most proud that I am able to continue a generational commitment and the legacy to this community," Montgomery says. "I am so very happy that my son, Rob, is going to continue the family business. And I know he will do it with the same spirit of innovation and commitment to excellence that my father-in-law started."